SPERO
To Hope
To Believe, To Trust
Welcome to Spero!  We're glad that you're here.  Our mission is to provide you with hope in your transition while leading you toward your desired organizational goals.  Transition can be overwhelming.  Our expertise in organizational and transitional management translate into the key tools to move clients forward, creating opportunities to thrive.  
People First.
We believe in people and their potential.
Cultivate Trust.
Invest in people reliably.
Be Courageous.
Bravely stay the course, and roll up your sleeves to get messy along the way.
Engage Authentically.
We're all people on a journey. Bring your full self, and openly engage every individual and their personal story.
Empower Growth.
Inspire yourself and others to accept, expect, and create opportunities for positive change.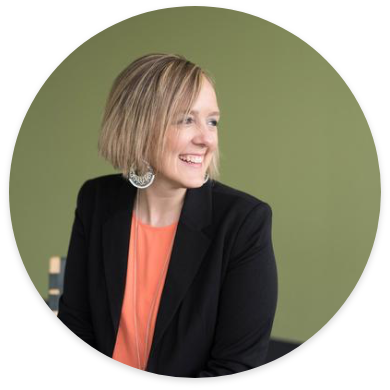 Spero Transitions – A Story of Hope
Spero was founded out of my personal story of transition and hope. Bringing our youngest daughter home through adoption, created significant transition in our lives – both personally and professionally. Though her arrival was full of joy, our lives changed in an instant. We faced challenging systems, mounds of paperwork, appointments, changing home dynamics – not to mention the management of everyday life. It felt overwhelming.
Our journey of adoption was joyous, but other transitions I have faced have not all brought joy – some have brought great struggle and distraction. Each of these transition experiences have given me an understanding of our need for the hope experienced through one another's support.
At Spero, we understand the unexpected weight transitions can bring. Our professional team is ready to navigate with you, bringing Organizational and Operational Structure to your situation creating opportunities for you to thrive. You are not alone.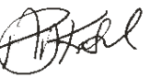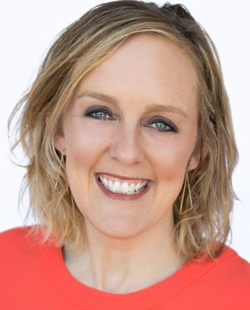 Founder | Transition Specialist
Amy founded Spero with a passion for people to experience hope amidst the chaos life and work transitions can bring. She believes that we all have the opportunity to thrive – sometimes we just need some help to get to the other side. There is nothing more rewarding than seeing that moment a client finds freedom from the weight of the burdens they have been carrying.
With a background in corporate consulting, small business operations, and director roles with non-profits, Amy is equipped to bring solutions to a wide range of challenges brought on by transitions. Amy is honored to have the opportunity to do this work, and engage with our incredible clients every day.
In addition to work, Amy loves time with her family (3 kids, husband and naughty dog). You can either find them on the basketball court or on a hike in the woods. Daily life for Amy always includes coffee and laughter – every day.
At Spero, Michelle finds it gratifying to use her creative and resourceful problem-solving to ease the burden of others during their journey. Having spent most of her professional career in various roles in small business, she loves guiding a growing company to articulate their vision and values, and then help to implement organizational structure that turn their vision into reality.
Michelle is a trained end-of-life doula and currently volunteers with several local hospice organizations. While serving as a caregiver to her husband during the end of his life, she came to understand the transformational possibilities that exist when being deeply present in the end of life experience. Michelle feels called to walk alongside others as they face end of life through legacy work, courageous conversations, vigil planning, and grief and healing.
Michelle considers reading life-long continuing education and always has a book or two nearby. She loves connecting to creativity through artwork, knitting, gardening and playing in the kitchen. Recharging in nature and physical activity help to keep her healthy and grounded.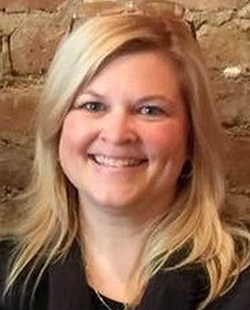 Personal Organization Expert
Lora is a natural organizer with a passion to create order out of chaos, and she relishes working with clients toward that goal. Her attention to detail and exceptional customer service create a fun and positive organizing experience.
Lora's marketing & management background, and subsequent MBA, have equipped her with the skills necessary to take on a wide range of work projects. She has worn many hats over the years and her experience spans a variety of roles including training, consulting, leading youth ministries, organizing school booster clubs, and working in the promotional product industry. Her eye for organization and efficiency drives her to find improved solutions in everything she does.
Lora lives with her husband and adorable dog, Toby, and has two grown children. She enjoys traveling and exploring new places. When she is not working, Lora loves spending time with her family and friends, playing games, working on puzzles (of course!), organizing, and enjoying a good cup of coffee.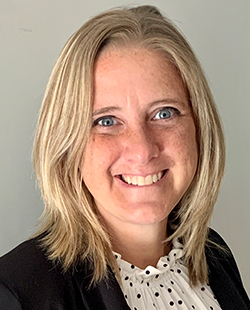 Kristy loves serving others as a dedicated, efficient, collaborating team member. Having served in a variety of key executive support roles with large corporations, Kristy is adept at understanding and assisting key leadership figures solve problems and tackle projects. Her persistence in problem solving, creativity, initiative, and wisdom make her a looked to resource by team members. Kristy is someone that others can always count on. Her values bring an honesty and work ethic that enhance team performance and unity.
As a single mom to a college aged daughter, Kristy knows the value of single-minded dedication and is a master at keeping many balls in the air. Kristy expresses her creative side through her interests in a variety of crafts. Her love for people is displayed in her active family engagement and interest in healthy activities.
Please reach out using the form below and we will get back to you soon.​